Case study
October 18, 2023
Swimming with the fishes: An immersive UX experience
When it comes to the magic of underwater life, the National Aquarium of Denmark stands as a realm of awe and wonder. Yet, despite its rich physical experiences, its mobile app had to reach a comparable standard.
To bridge this divide, our team took on the challenge of redesigning the app to create an experience as engaging as a visit to the aquarium itself.
The objective
Our primary objectives were clearly defined from the start. The new app had to mirror the wonderful atmosphere of the aquarium, enrich the visitor experience, and make life easier for annual pass holders. Keeping these goals in mind, we kicked off the project by interviewing the staff at the aquarium. These conversations helped us understand the existing pain points and set the stage for what must be done.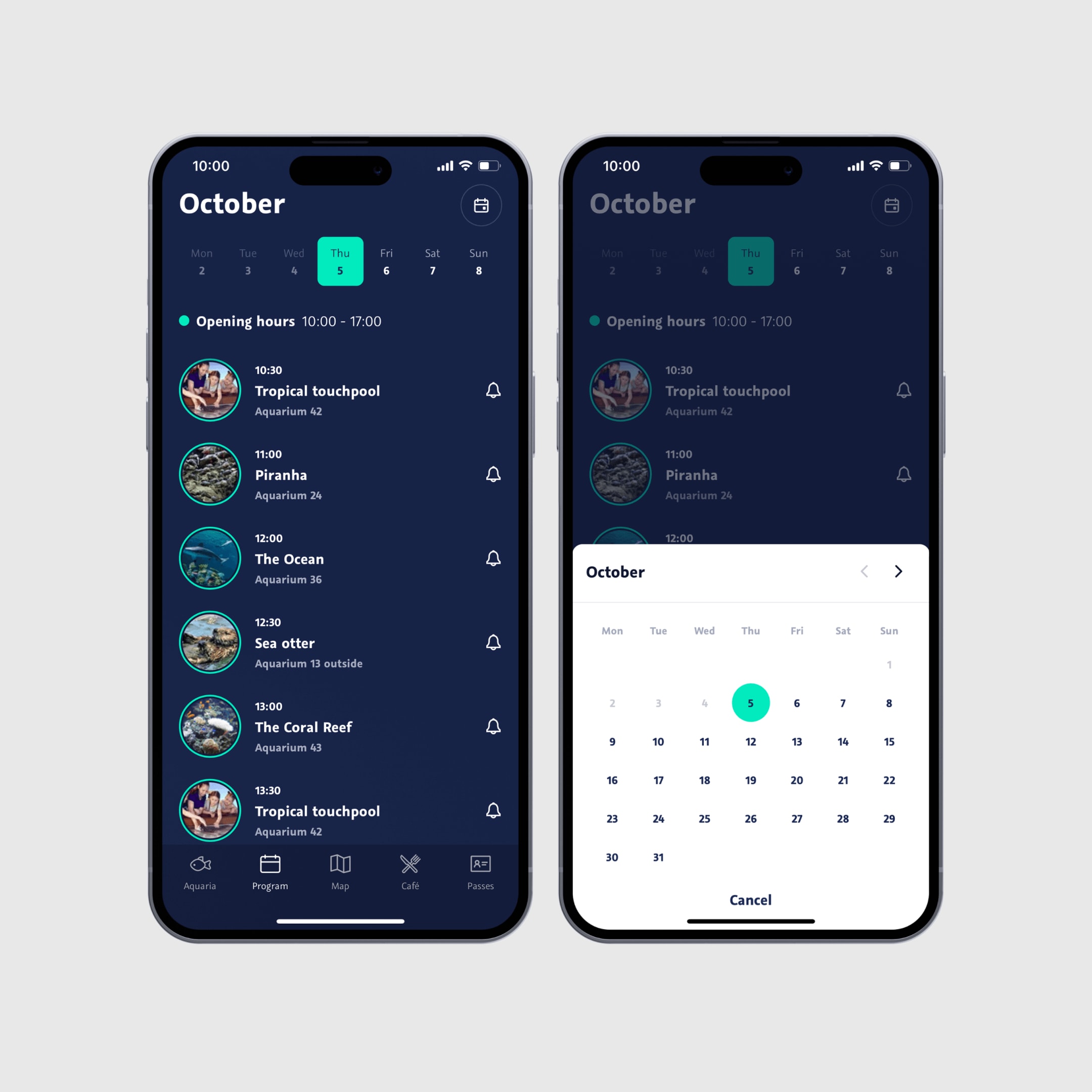 Our approach
Stakeholder interviews
Our journey began with an in-depth conversation with the team at the aquarium to identify existing pain points. This helped us focus our efforts on areas that would deliver the most impact.
Guest experience
We didn't just stop at stakeholder interviews; our team immersed itself in the aquarium as guests to understand the visitor's perspective. This experience was invaluable in conceptualising what an improved app experience should encompass.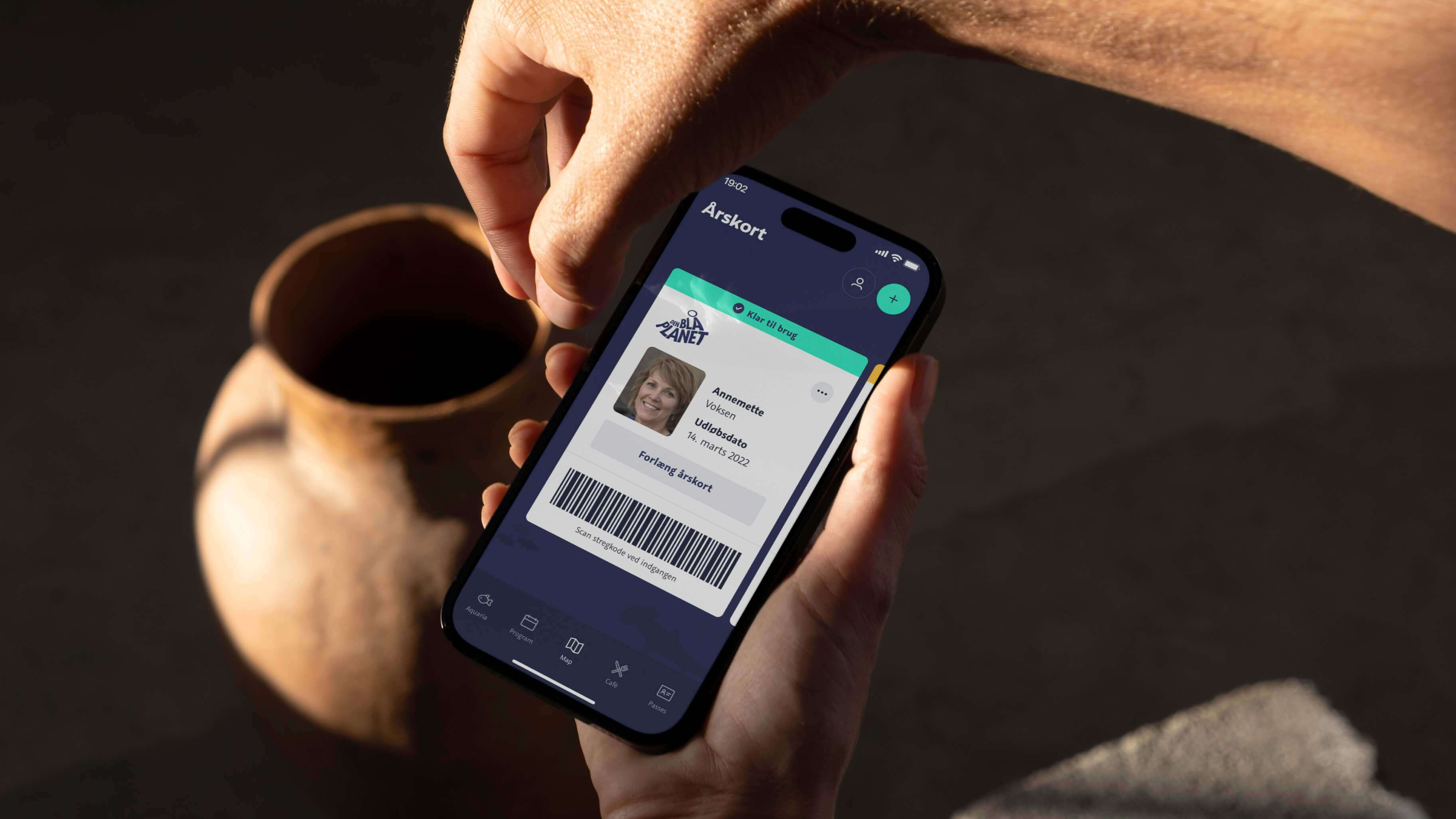 Outcome
A visitor-centric experience
We created a visitor-centric app experience by designing features to enhance the offline visitor journey.
Multilingual audio experience
One of the key elements was a multilingual audio guide covering over 40 different animals, aligned perfectly with the aquarium's layout. This not only made the visit more informative but also more engaging.
Sales and convenience
The redesigned app also serves as a potent sales tool, enabling easy and quick purchases of tickets and annual passes. Family passes and renewals can also be effortlessly managed, streamlining the overall process and boosting convenience.
Conclusion
Ultimately, the newly designed app was a digital interface and an extension of the aquarium itself. By focusing on visitor-centric features and aiming to improve the offline experience, we created an app that complements the physical beauty and educational richness of the National Aquarium of Denmark. Like the aquarium, the app now stands as a destination—offering layers of discovery and engagement that enrich the overall visitor experience.
What began as a project to redesign an app evolved into a fulfilling journey that connected the digital with the tangible, enriching the magical experience of underwater exploration at the National Aquarium of Denmark.
Want to learn more?
Leave your phone number, and Frederick will give you a call. No strings attached.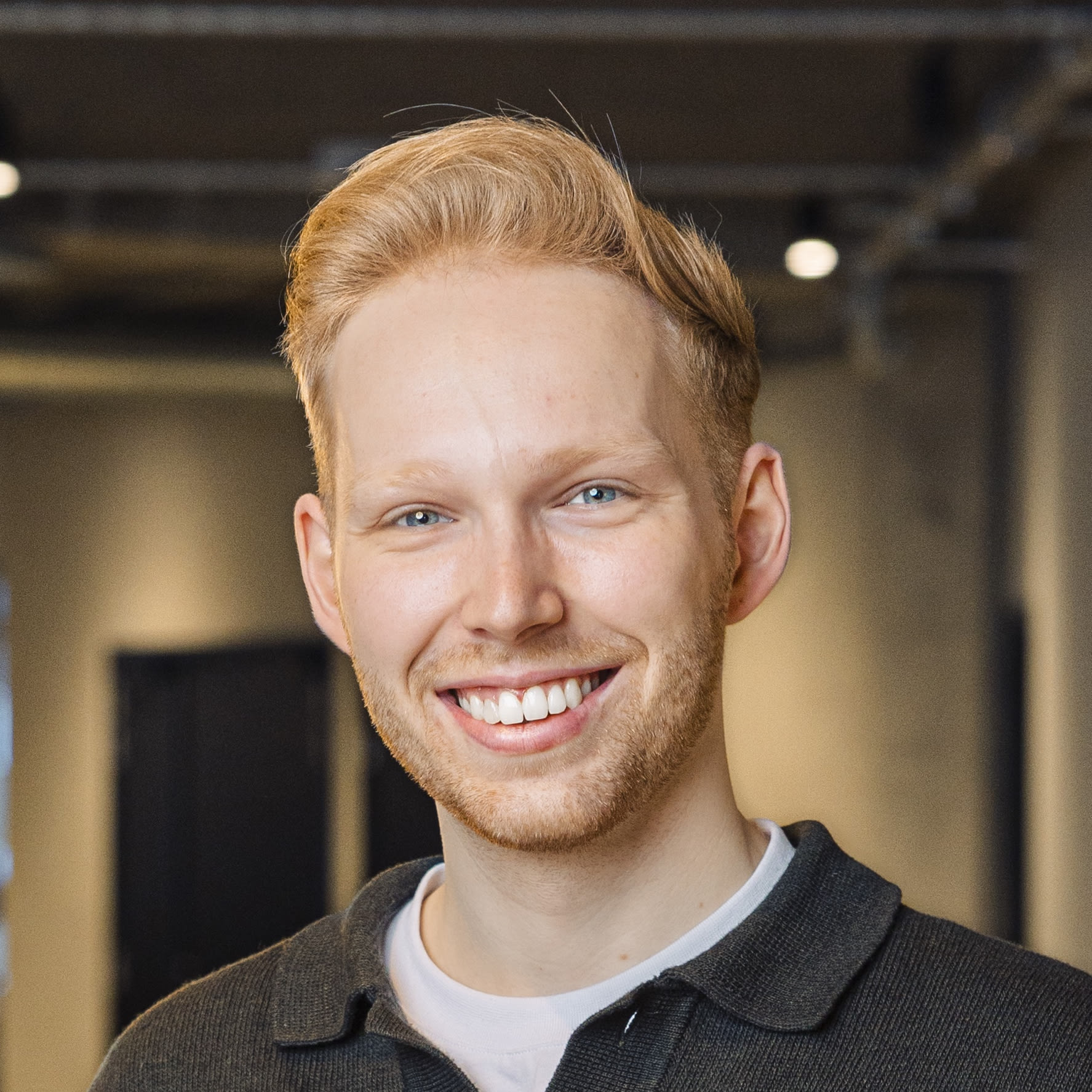 Frederick Andersen
Founder
Get in touch